Decaf Ethiopia, ECX Sidama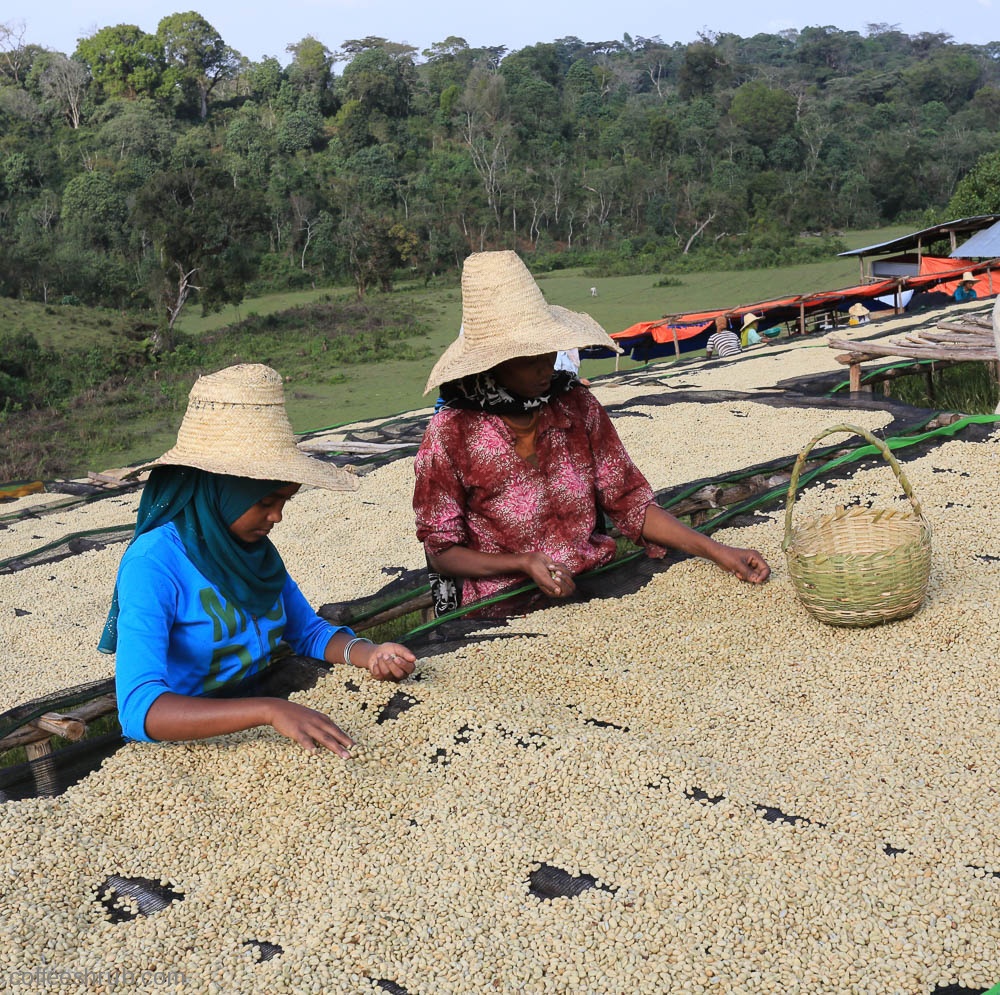 Decaf Ethiopia, ECX Sidama
Region: Sidama
Varietals: Mixed Heirlooms
Processing: Natural and MC2
Processing: Wet processed
Varietals: Mixed Heirloom
Certifications: None
Our Tasting Notes:
This is a decaf that will taste like a fully caffeinated, delicious Ethiopian coffee. Floral and fruity on the nose follow through into the cup. We also tasted malt, chocolate, and hints of caramel with low acidity and a medium heavy mouthfeel.
MSRP $15 per 12 oz. bag
DOWNLOAD CUSTOMER INFORMATION SHEET
The importer who brought in this coffee from the Ethiopian Commodity Exchange had it decaffeinated in Germany using Methylene Chloride. As a solvent method, it retains more flavor than Swiss Water or other carbon filtration methods. We cupped over 25 decaf lots, but only this one held an intensely sweet and floral flavor profile with barely a hint of "decaf flavor".