La Cuchilla Farm, Honduras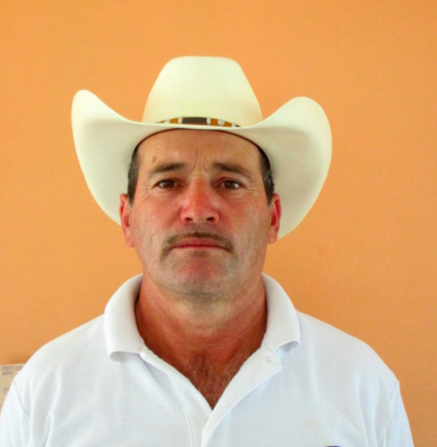 La Cuchilla Farm, Honduras
Region: La Union
Processing: Wet, drying on raised beds
Altitude: 1500 meters
Varietals: Red and Yellow Catuai
Certifications: None, but Directly Source
Our Tasting Notes
The cup is fruity, but balanced. The mouthfeel is juicy and the flavor sweet like red grapes and candied apples. There are soft floral and hints of savory in the aroma and a long finish. All around delicious.
MSRP $17 per 12 oz. bag
DOWNLOAD INFORMATION SHEET
sold out
Orlando Paz Lara, his wife, and his 10 children live near Orlando's extended family in the village of El Sitio. They've been working on their own coffee field (located just outside the village at 1550masl) for nearly three decades and before that Orlando worked with his father harvesting and processing coffee in and around El Sitio and its larger neighbor town: La Unión. In the last 5 years of buying from Orlando, we have worked with him to implement picking improvements as well as fermentation quality controls to improve the taste of his coffee. Three years ago Orlando began paying his pickers to stop picking early and sort coffee for ripeness; defective beans were sold off on the local market and the ripest cherry went into this lot. Each year, they've improved the ripeness of those cherries, and this year, we purchased Orlando's whole production at a premium rewarding his quality oriented focus at over 35% above this year's Fair Trade price. Orlando plans to use the money to reduce the impact of la broca on his coffee and to improve his processing facility for his coffee.
This 25% Red, 75% Yellow Catuai lot features an classic central American profile. The dry fragrance is vanilla-y with sweet fruit (pineapple!) and floral emerging. The cup is well extremely well-balanced. Flavors range and merge from the sweet cream and red grapes finishing with dark chocolate an herbal touch.